31 août 2009
the double manifesto
And then there was this man, in the elevator at the MoMa, who took me for Jamy Ian Swiss
perhaps because I had a beard, a moustache, a large hat and a ten of spades on top of it.
"Aren't you that magician he asked me ?"
I was baffled, needless to say.
"Jamy Ian Swiss is touring New York"
"And what does this musician do ?" did I ask in a flagrant lapsus
"Sleight of hand, the man answered, I heard he was exceptionnal".
Isn't it indeed all about sleight-of-hand ?
It may be my favourite english word ever.
The mindtrick of my dream : to make something look like something else.
puzzle the mind, mystify the eyes and ears. Art.
I did some research and the man actually advised Neil Gaiman ( for Legba's sake !) for the coin trick in American Gods
(it's an awesome book, it's an awesome trick, and it has all a story of its own in my life and library), and read his manuscript. I think it pretty much defines the word cool.
Now, Magician, that's a career option ! Ask Alan Moore.
Between Jamy Ian Swiss the magician & Noam Morgenzstern the actor
& the muscian I will never be,
I'll have to work my name up and down toward some achievement.
which means
this year I'm going to do some batshit-crazy-art.
and you my friend will probably be a part of it.

as he will. Our friend number one, the first card I ever pulled out of Julie's tarot,
and the first card of them all : Le Bateleur.
The Magician or the Juggler, El Bagatella, Il Bagatino, Il Bagatello, le Basteleur ou Bateleur.
Dont je vous livre ici l'évolution pokemon.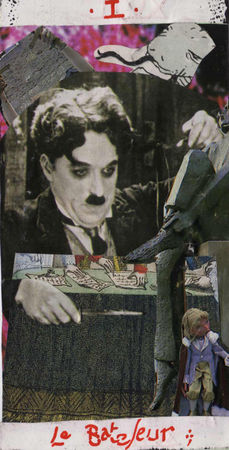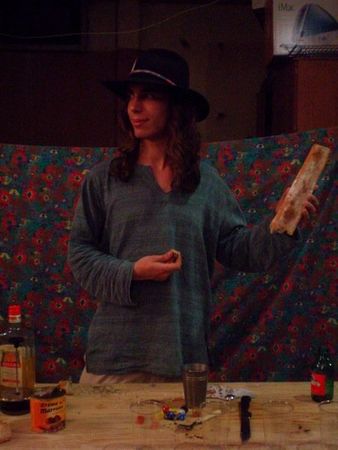 I just have some unfinished business
(like a memoire)
and all hell will break loose.
I'm into comics.
Voici un outil qu'il est sympathique pour naviguer dans les images !
www.zoomorama.com
On voit les possibilité de récupération...
De vastes images de plusieurs mètres de largeur, à explorer de manière sensitive en fullscreen
en découvrant des collages, des images, des textes
des hotspots renverraient à d'autres endroits, vers d'autres grandes structures
des coins de ce grands collages s'animeraient à certains instant
un artiste pourrait agrandir cette oeuvre unie sur plusieurs mois
plusieurs années....

WORDPOWER
MEANINGTOUCH
PICTUREFLOW

28 août 2009
Noam age seventeen - Basic "typographic" Instinct - Click Fullscreen
From brain to paper song.
Il fallait inventer les formes pour suivre l'instinct du sens
liberté absolue et enviable des premier pas
Cette année il faudra revenir dans le jardin des typographes